Blog
Pork Shank Redemption and The Big Green Egg
Osso bucco is a great cold weather dish, but 90 degree weather and my family's renunciation of veal led to a favorable and quite less expensive alternative. Pork shanks are both readily available and about $2/lb, so why not spin this classic with a long, deep smoke over whiskey soaked oak cubes? What happened was a delightful combo of rich flavor and aroma.
Our XL Big Green Egg is the go-to for such a project. It was set up with the plate setter, drip tray filled halfway up with apple juice and lump charcoal for base energy. Prep couldn't have been simpler and the shanks were simply rolled in Obis One's Rib and Roast rub- nothing else. The oak cubes were added intermittently during the 5 hour smoke at 225F, but I have to say that I believe there is little or no flavor value in soaking wood/chips in whiskey or anything else for that matter. There was enough energy left in the smoker to throw on a handful of our fresh garlic scapes to munch on.
The higher ratio of bark more than compensated for the labor to remove the tendons, and the bones simply punched the flavor quotient right in the face with rich pork goodness. So deep in fact that an Alabama-style white BBQ was a natural choice to complement the meat.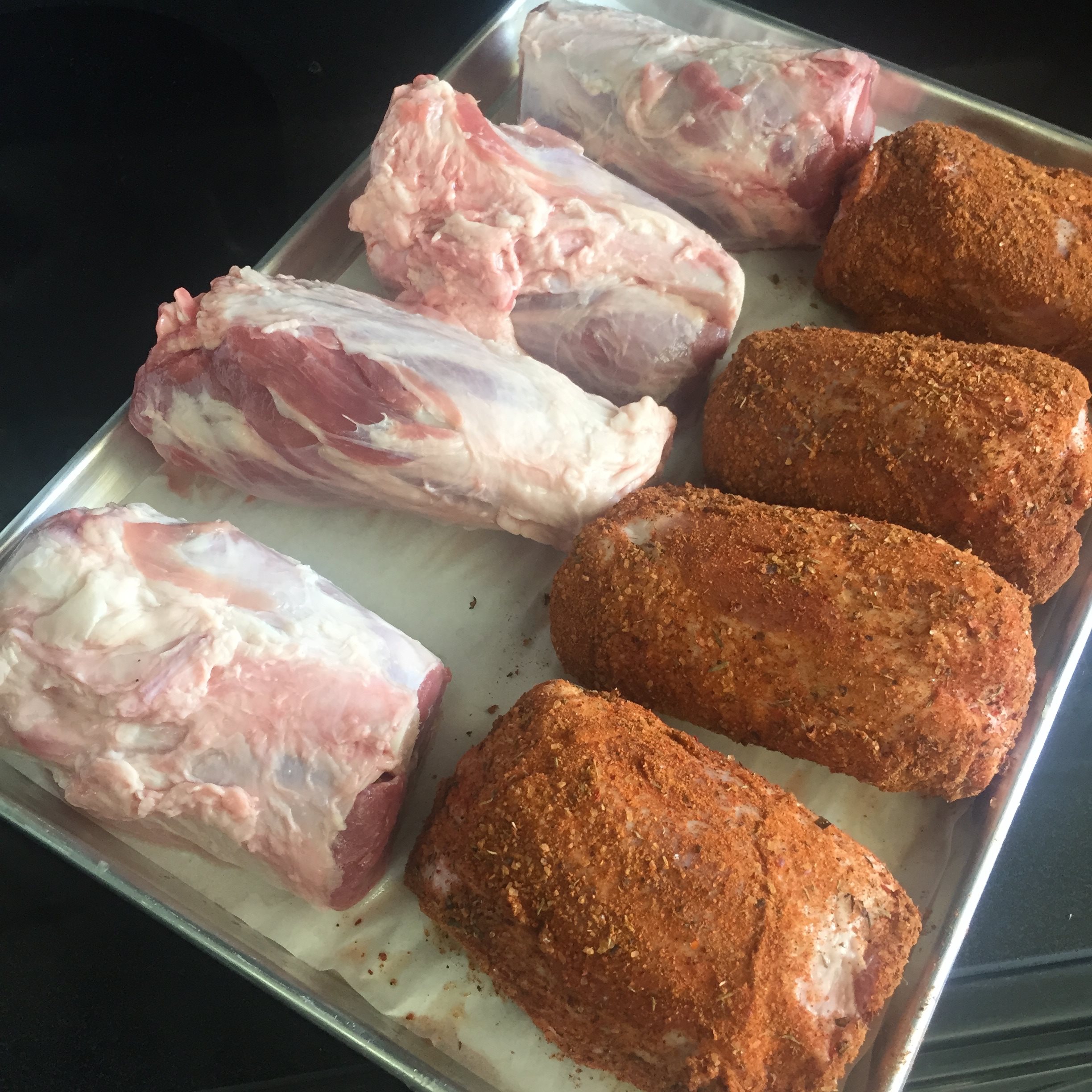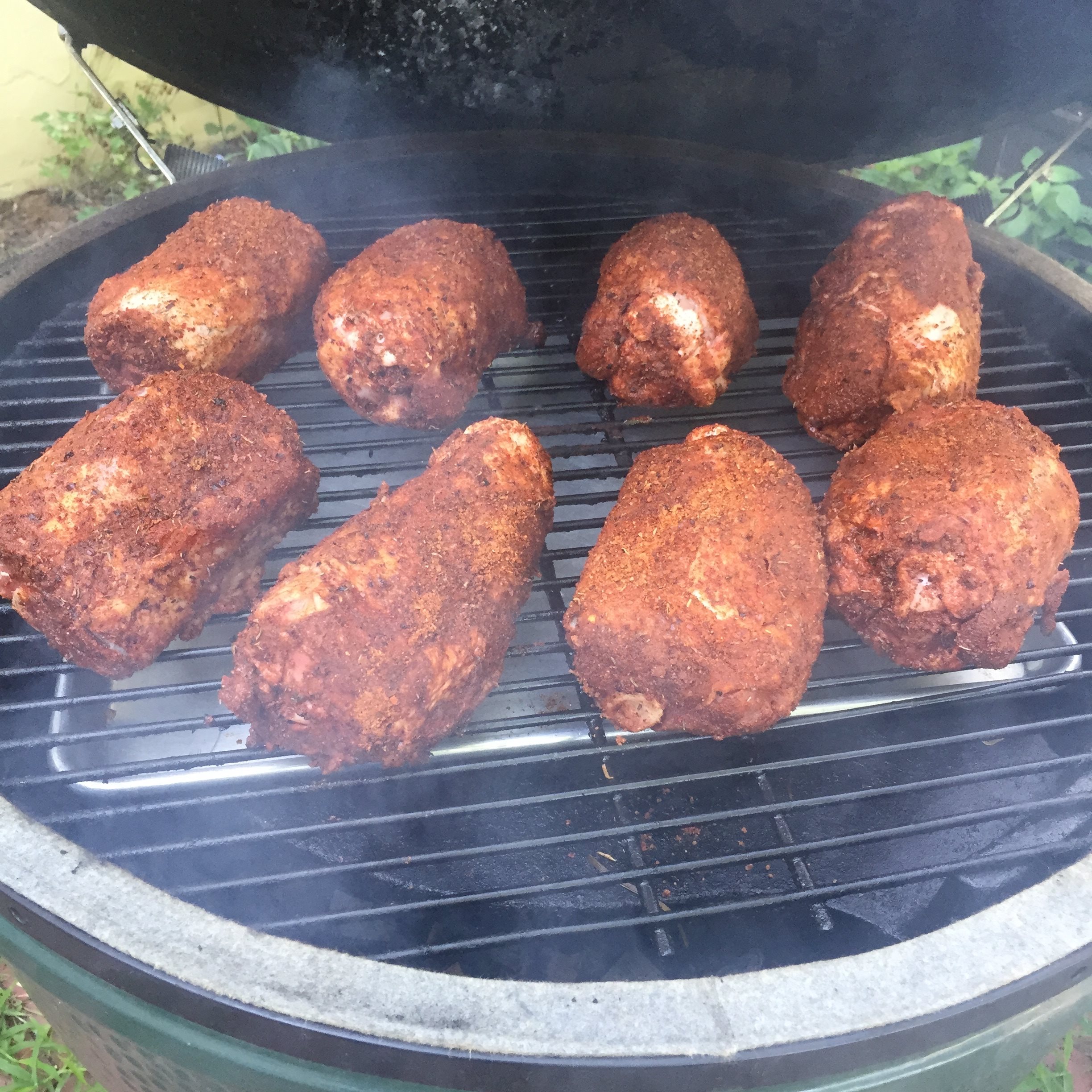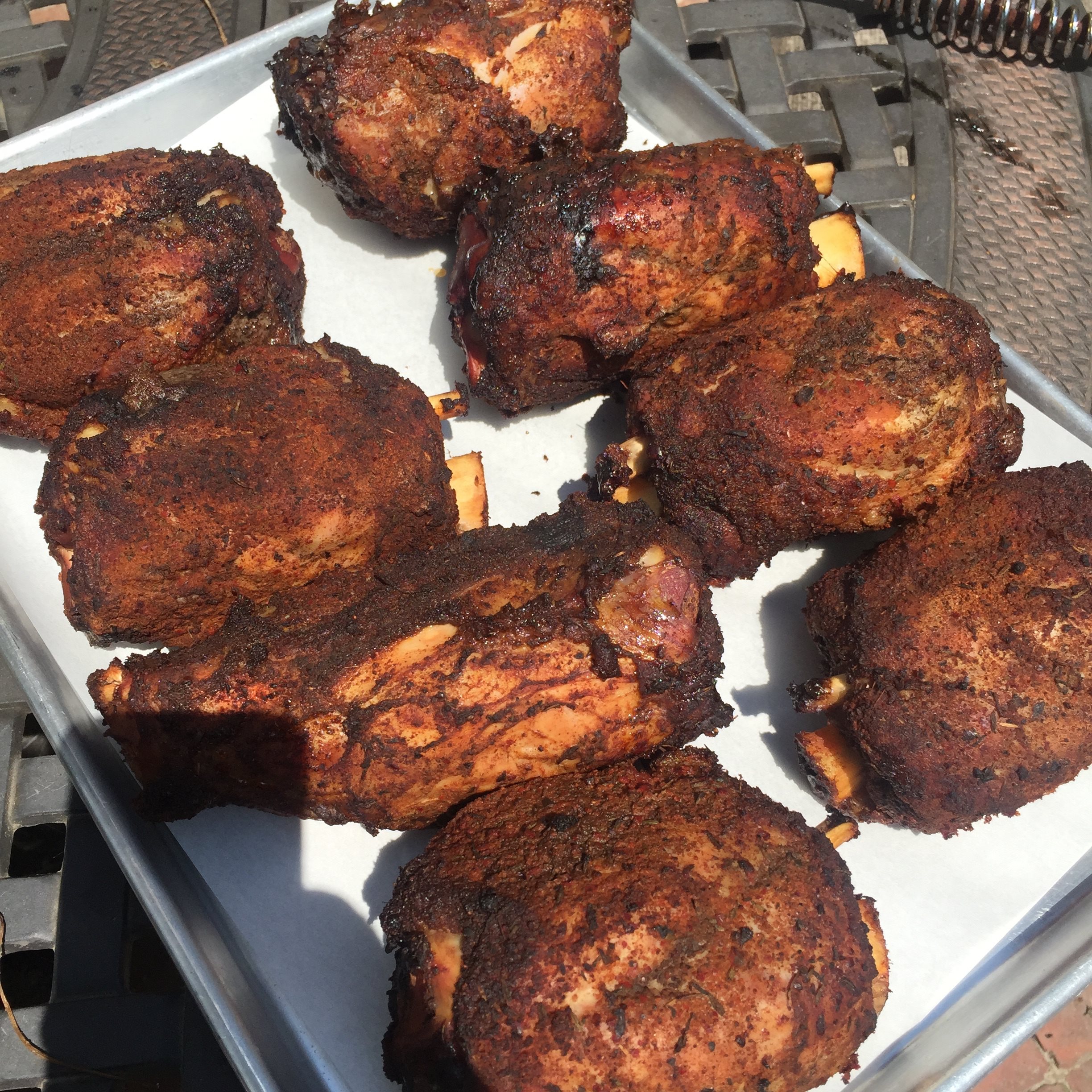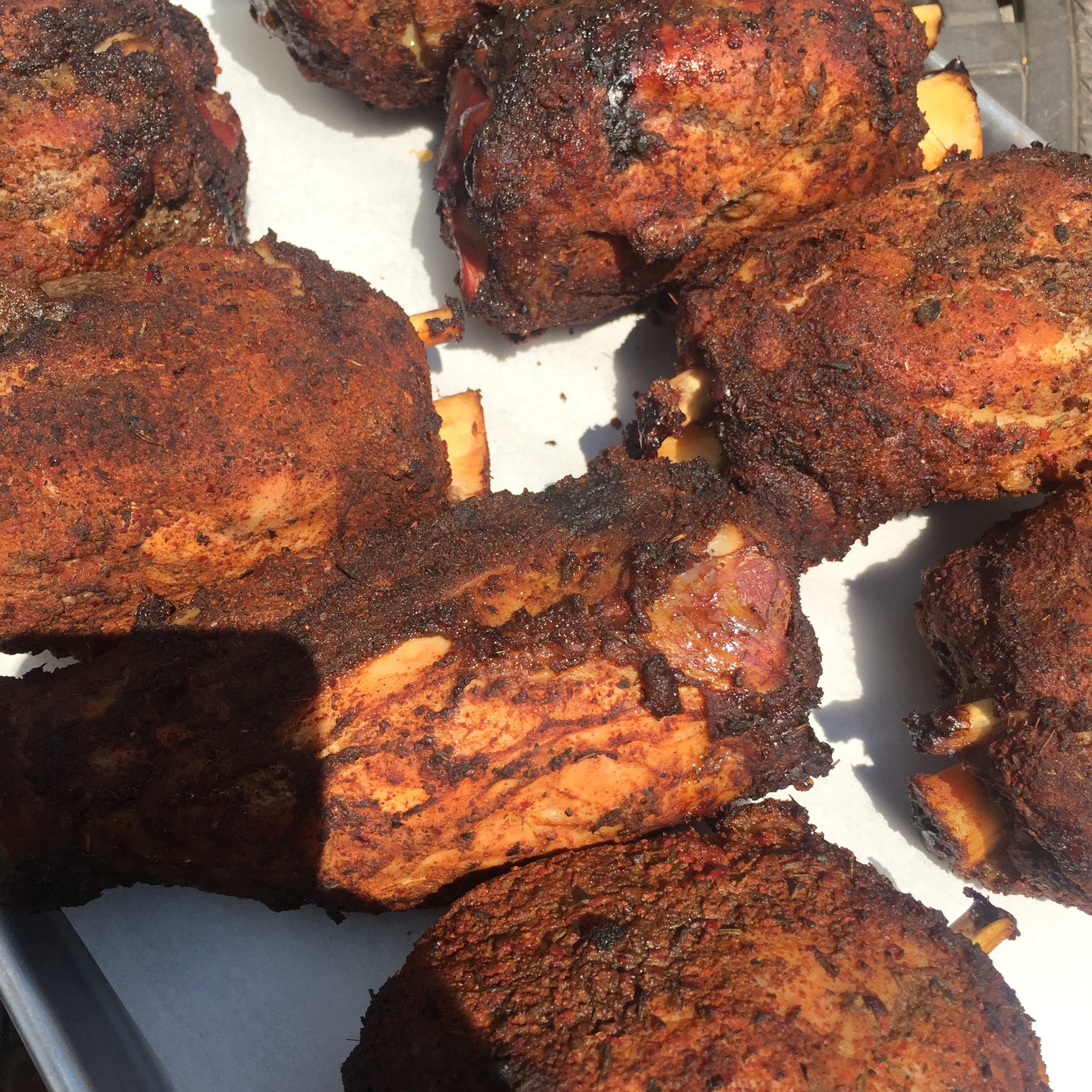 Comments ():