Blog
Organic Black Garlic Butter
With a little effort, this antioxidant-packed healthy butter has no added salt, coloring or preservatives.
Skill Level: Easy
Active Prep Time: 30 minutes
Yield: 1-1/2 pounds butter plus 1 quart black garlic buttermilk
Ingredients:
2 quarts heavy cream
1 cup buttermilk
1/2 oz. Obis One Black Crack™
Whisk cream and buttermilk in a KitchenAid stainless steel mixer bowl. Cover with plastic wrap and allow to rest on the counter for 48 hours. Place covered bowl in the refrigerator to chill for 1 hour. Place bowl on mixer, add whisk attachment. Use bowl guard and wrap with plastic wrap to avoid splatter. Add Black Crack™. Mix on high 4-5 minutes or until a ball begins to form.
Strain solids through a fine sieve over a large bowl. Retain black garlic buttermilk for other recipes. Add solids to a large bowl and add 1/3 cup ice water. Knead with a potato masher to expel excess liquid. Remove liquid and repeat three more times.
Form butter into a fat cylinder and wrap in cheesecloth. Squeeze lightly to remove remaining liquid. Line a large loaf pan with plastic wrap and add butter, forming to pan shape. Cover with plastic wrap and refrigerate overnight. Remove from pan and slice into six portions. Wrap each in plastic wrap then in parchment. Label and date. Keeps fresh in refrigerator for 2-3 weeks. Freezes well.
Organic black garlic butter is great for cooking, on bread and terrific on a steak. Enjoy, friends.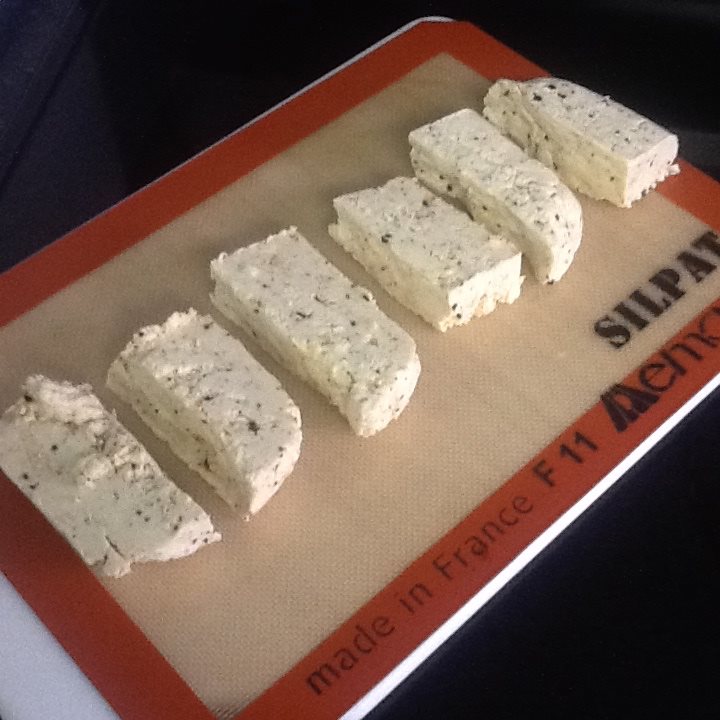 Comments ():