Blog
Obis One Highlights of the Week – 5/21
Where to start, there's so much going on at the farm! To be honest, our brightest highlight of the week was the homecoming of our oldest son, Wally, from his freshman year at Virginia Tech! We're looking forward to having him home for the summer (with no time to waste, he's already worked on the irrigation for the corn and helped us weed the tomatoes over the weekend. No rest for the weary around here, though the room and board isn't too bad!).
We were excited to make the first delivery of our Blushed Butter Cos Lettuce and Bora King Purple Radishes to the chef at Longwood Gardens on Friday. Harvested first thing in the morning, they were delivered and hit the plates at 1906 by the afternoon. What an awesome email from Chef Will, too, who took the time to let us know that afternoon how they were able to use their culinary talents with what we delivered to them. Here's a peek at their artistry: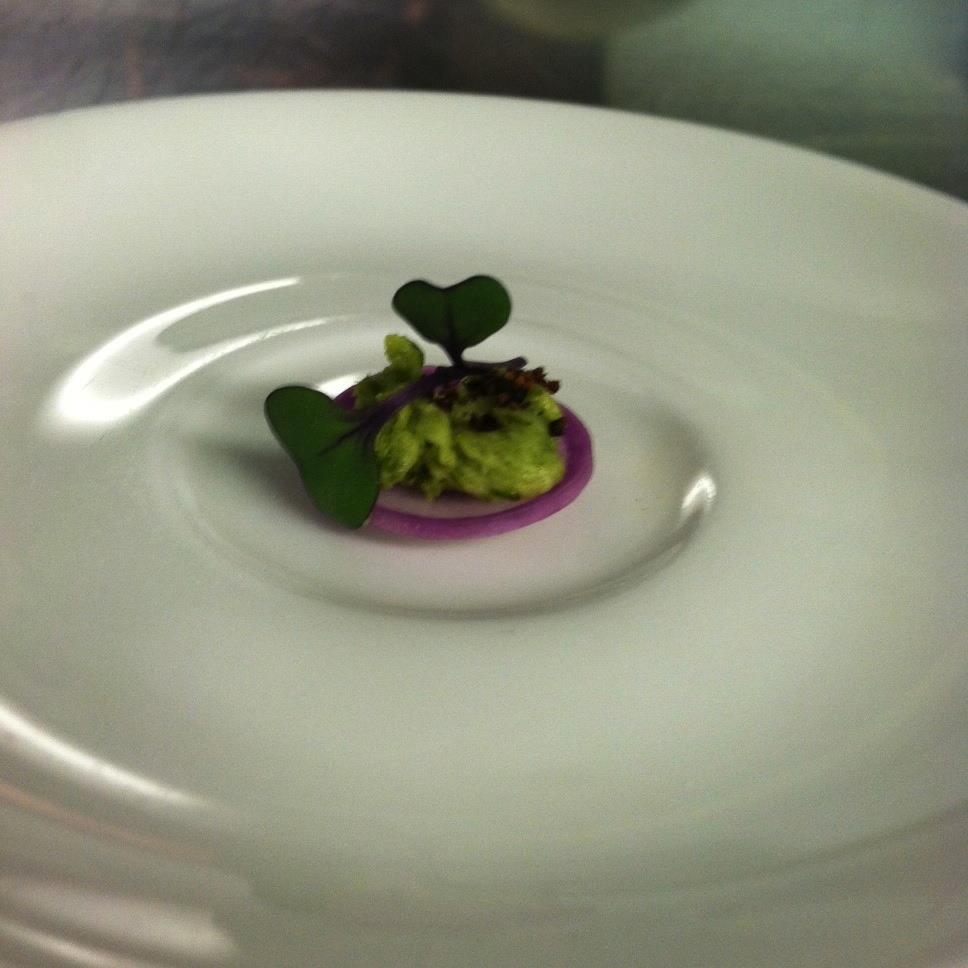 Amuse bouche: purple radish, ramp butter, micro purple basil, "black crack"
Some of the warm weather during the week has nature in full bloom. We have quite a few locust trees on the farm and right now the sweet scent of the pretty white flowers can be detected all around. A few have been taken out by storms over the years – it makes great firewood too.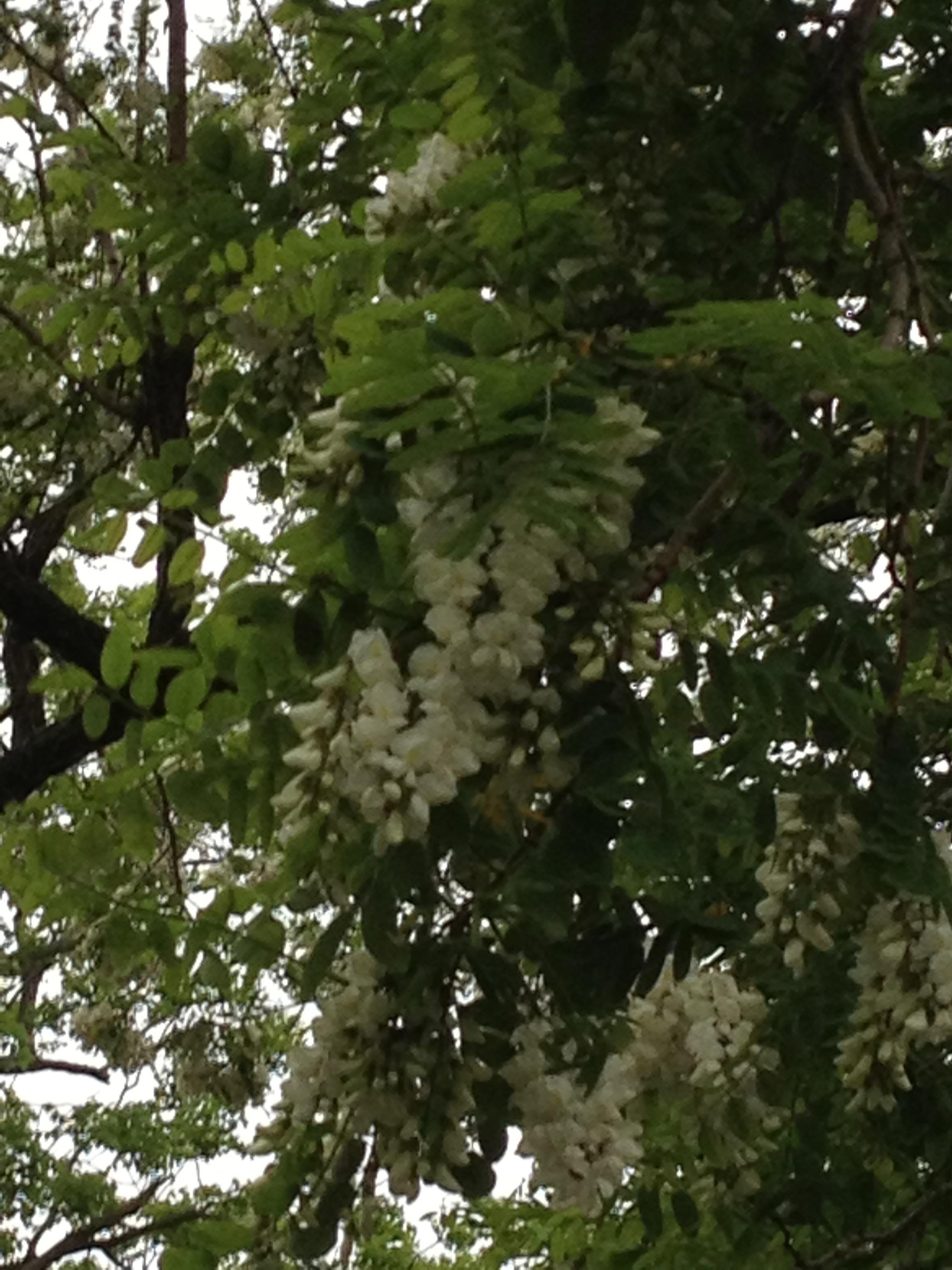 Our latest venture recycles dead wood – growing mushrooms! We're starting out first with theMaitake mushroom, which will take upwards of a year to grow. This species is known for it's health benefits as much as its flavor. We'll keep you posted on the progress!
Black Pepper – it's the most widely used spice in the world and has been around since ancient times. At least in the U.S., it's unusual to not see salt and pepper shakers on dining room tables – or grinders that offer the chance to add freshly ground pepper to your meal. Obis One is proposing an alternative for adventurous foodies – Black Crack!
Yes, you read that right – unlike other images you might conjure up with a name like this, our Black Crack adds a unique burst of flavor to just about anything – and the good news that it is healthy for you, just like pepper. We'll be offering it soon online!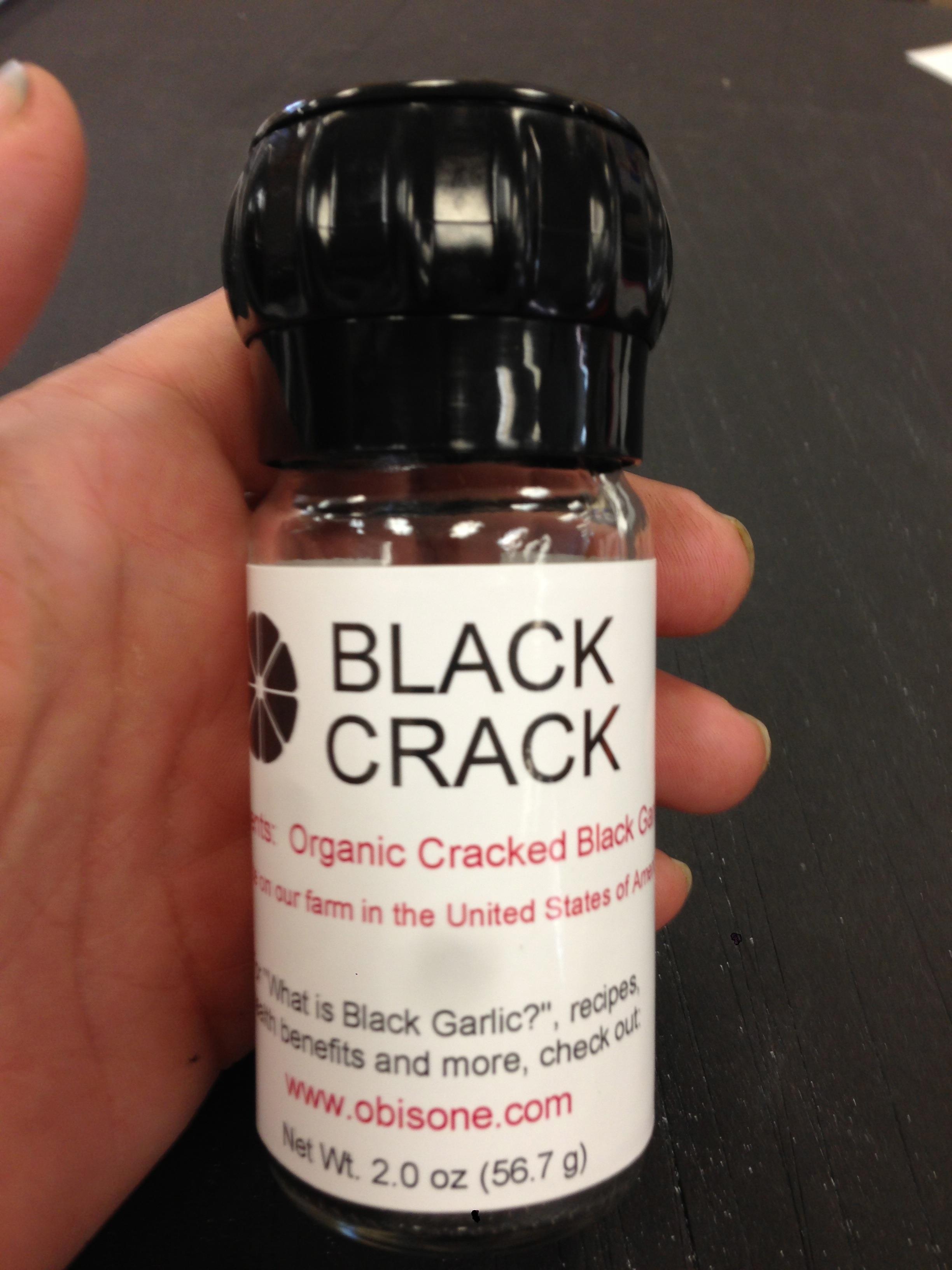 Speaking of pepper, we're preparing for our next demo at Peppers in Lewes, DE this Saturday, May 25 from 11-4 pm. We'll be grilling up some shrimp, and educating customers about the versatility of cooking with black garlic. If you're down around there this weekend we'd love for you to stop by for a tasting. Peppers is carrying our black garlic salt, black garlic bulbs and black crack. They also have an incredible array of hot sauces in their Lewes store as well as online.
To wrap it up for this week – although the "official' start of summer isn't for a few more weeks, we had the first sighting of lightning bugs on the farm last night, a true sign of summer! Like twinkling stars across the dark night sky, even Disney can't beat Mother Nature!
Comments ():