Blog
He did WHAT with $59/lb Prime Venison Loin?
It's a little different here. Sometimes, things are markable, most times they fail, but once in a while they are remarkable like 4.5# of prime venison loin that were "leftover" from a major event. So, what to do?
Pat is kind of a nomad, self-trained cook that does what's in his heart. Here is just one minor example: His spin on an ingredient usually reserved for the best restaurants and adult palates who will pay for such an experience, and rightfully so, follows. His outlook is decidedly different, as his intention to "Get 4 out of 5 for health and help young diners explore their emerging palates" works.
Prime Venison Cheesesteak for Kids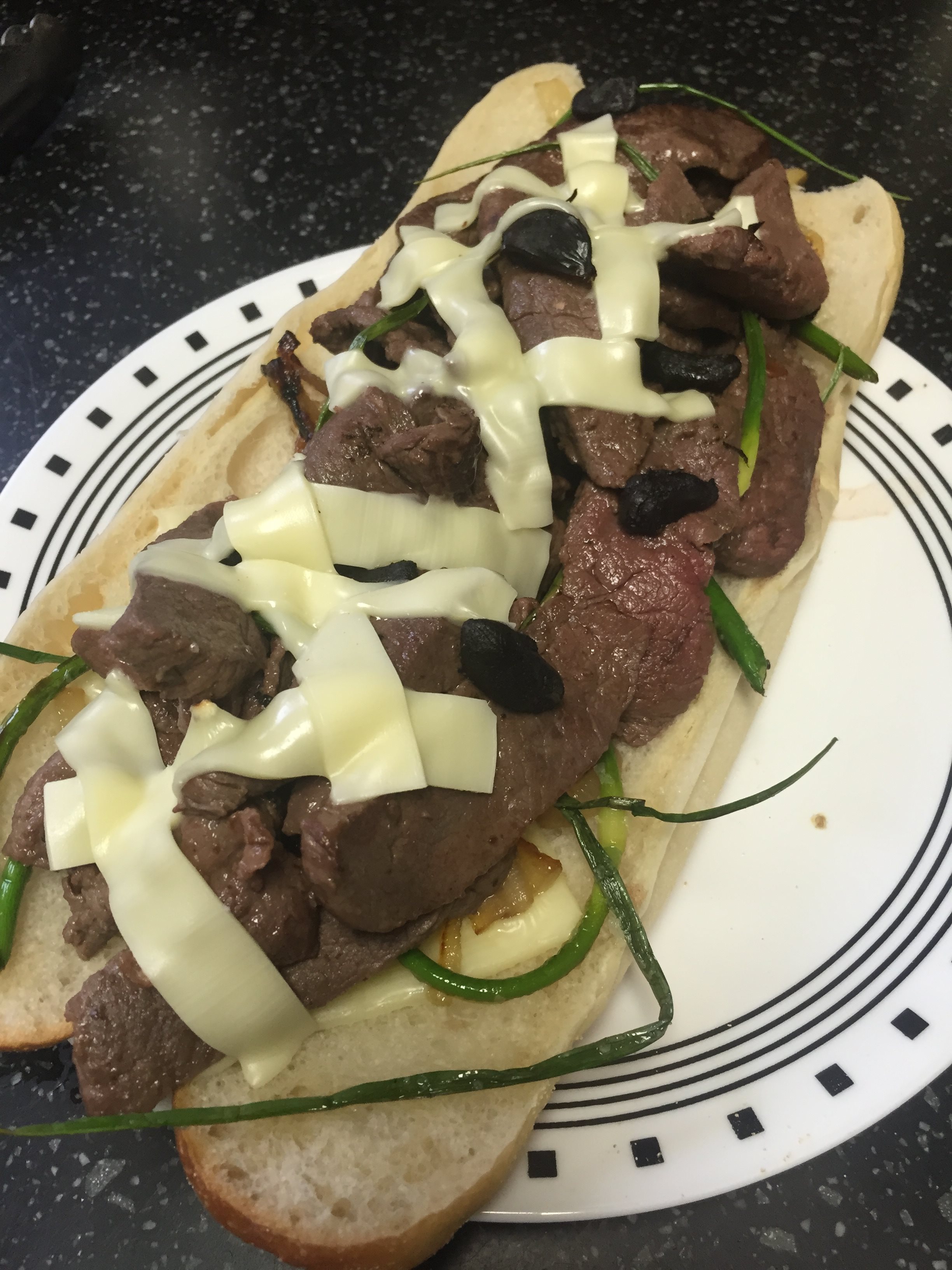 His culinary theory is simple, go 4-5 and you'll win every game, even with kids.
The bet is that local hungry kids will eat onions fried in Olevano.com's Fruttato extra virgin olive oil, his organic farmed garlic scapes sautéed with lemon-fused olive oil, topped with the best quick sautéed prime venison on Earth, ObisOne.com's peeled black garlic cloves, their Black Garlic Sea Salt, and get this.........Land O' Lakes processed American cheese (food).
Yeah, it's not perfect, but guess what happened?
Younger developing palates thought the cheesesteaks were cool, kinda ate through the ultra-developed umami flavors of the black garlic and chewiness of the blistered garlic scapes perhaps because of what they know.....the American cheese.
"If we expect quality organic food to emerge and stick with future generations, we need to avoid most factory stuff and invent compromises that include 80% of the unknown goodness with 20% of previously experienced crap if we really want to give the next generation a platform for increased nutrition and health over their lifetime."
Patrick W. Lloyd, PhD
Founder and Inventor
"Sharing the Goodness"
All comments and feedback welcome.
Comments ():