Blog
Canadian Goose Cheesesteaks?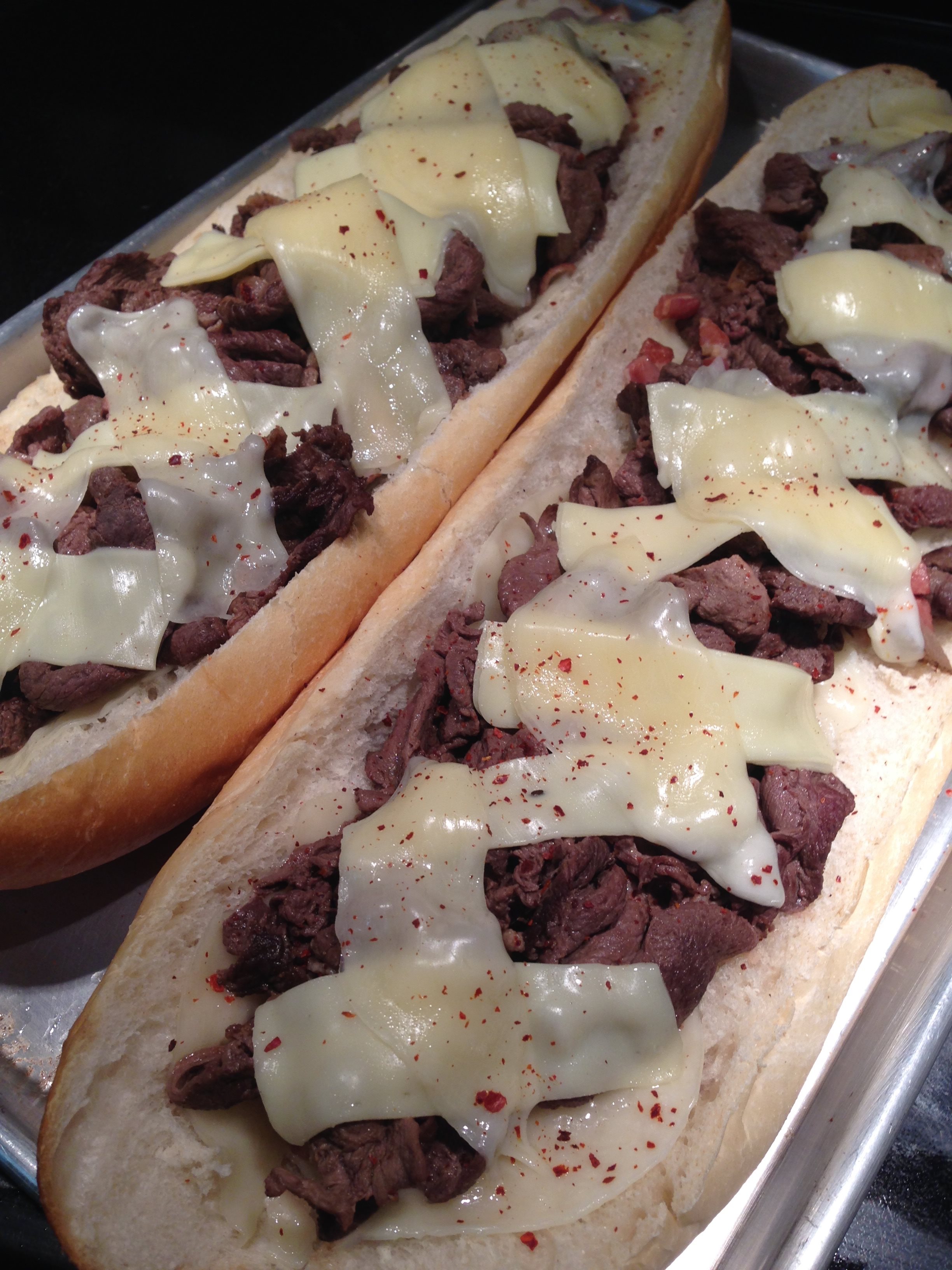 Being equal to all things natural and healthy, we do respect all animals and also hunt here. It's presently Canada goose season, and we have a pretty seasoned 17 year-old who can and does work hard on the farm and in the blind.
The innate problem is that since I can remember, goose hunting is mostly men/woman planning, plotting, preparing, executing and sometimes harvesting. Most emphasis is obviously on the front side, but the perennial question of "what to do with the harvest" is both exciting and dangerous to the sport at the same time.
Historic recipes for roast of wild Christmas goose and purportedly more simply ones are cumbersome to modern day kitchens and for the most part have less than palatable results. Face it, the breasts of the goose are a premium and without confit or sous vide techniques, unfortunately the legs and carcass are discarded or wasted. Most hunters we know that have a formidable harvest plop them in Ziploc bags and freeze, thinking some miraculous Food Network inspiration will spur them to utilize their harvest. Again, most times that doesn't happen.
Taking a moral, novel and contemporary approach, this is what we think is the most excellent application to celebrate a fresh harvest of Canadian goose breast. We'd also be willing to share how to confit the legs or turn them into prosciutto, but that would be another post. As we prefer to not blog out multiple pics because we respect that you actually know how to cook, we will offer you only 1-2 pics. Hope that meets your approval.
3 Goose Cheesesteak Sandwiches- serves 6
1. Harvest 3 Canadian Geese
2. Breast them out.
3. Singe remaining feathers from breasts with a torch.
4. Freeze uncovered for 1 hour.
5. Slice thin on a meet slicer, like you would chip steak.
6. Cook 12 ounces bacon, pancetta for similar. Remove cooked pork and set aside.
7. Saute goose in fat until almost all brown.
8. Add a quart of chicken stock, add six cloves of Obis One black garlic, turn heat to low, cover and simmer for up to 2 hours.
9. Top two of the best 18" rolls you can buy locally with four slices of provolone cheese. Bake at 325F for 4 minutes.
10. Top with goose meat, then top to your liking with American and provolone cheese. Bake 4 minutes more.
11. Sprinkle with Aleppo pepper and serve the remaining "au jus" for dunking.
12. Share or deliver to all hunters involved in the harvest.
Comments ():