Blog
Black Garlic Gnocchi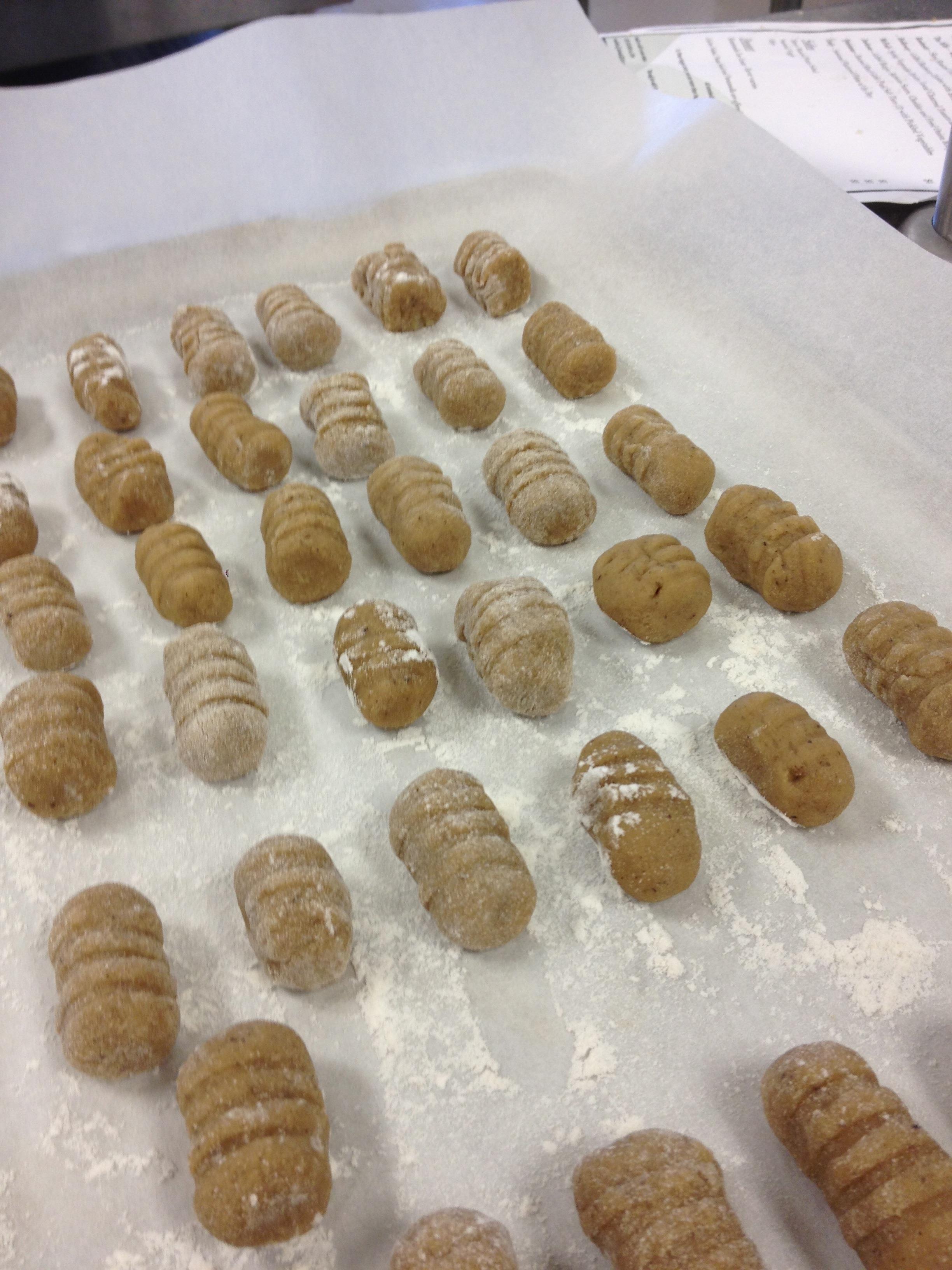 Wow, the black garlic adds its umami taste to this pasta recipe!
Prep Time: 25 min
Cook Time: 45 min
Skill Level: Medium
Serves: 6 Servings
Ingredients
3 1/2 lbs. Russet potatoes, boiled
4 Obis One Black Garlic Cloves (soft), minced
2 tbsp. of Parmigiano-Reggianno
Garlic scapes or chives to garnish, minced
Directions
1. Peel potatoes and dice into equal size pieces. Place in a stockpot, add salt, and cover with water. Bring to a boil over medium-high heat and cook until potatoes fall apart when poked with a fork about 35 minutes.
2. Drain potatoes and let stand just until cool enough to handle (the hotter the potatoes, when pressed, the lighter the gnocchi's). Begin pressing potatoes through a potato ricer (if you don't have a ricer, pass through a food mill). After potatoes are pressed, press the cloves of black garlic through. Add black crack and the egg and mix well until gnocchi's are grey in color.
3. Start adding flour until it begins to become hard to mix the batter, transfer dough to a clean surface and start kneading. When it almost stops sticking to your hands, stop adding flour.
4. Roll the dough into a 2 cm thick log and cut it every 2 cm. To shape, hold a fork in one hand and place gnocchi against the lines of the back of the fork. Use your thumb and press in and down the length of the fork. Set each gnocchi aside, dust with a bit more flour if needed, until you are ready to cook.
5. Start with a fresh salted pot of water and bring to a boil. Cook the gnocchi in batches. When they come to the surface, let them cook for 2-3 minutes and remove from water.
6. To make them crispy, melt a tablespoon of butter in a large saucepan. Cover and let the butter brown over medium low heat, stirring occasionally. Add half of the gnocchi and increase the heat. Let cook until golden brown on both sides. Repeat with the remaining gnocchi and tablespoon of butter. Shave fresh Parmigiano-Reggiano and top with chives or even better, garlic scapes and serve.
Comments ():