Blog
Black Crack had a Baby
BLACK CRACK™ had a baby that we aptly named OOMAMI.
A play on ObisOne.com and umami, OOMAMI was born to address the infinite flavor enhancing attributes of umami, one of the five basic tastes (together with sweet, bitter, sour and salty). OOMAMI takes a big leap further as it is 100% organic and grown/made right here, in our USA.
A common chemical food additive to mimic umami is monosodium glutamate (MSG). The big idea is that we could and should do better. OOMAMI has zero added salt and befitting to enhance all types of dishes where a savory, brothy flavor is desired.
The base for OOMAMI is our organic black garlic, coupled with two major natural umami contributors/spices. Expect a long lasting, mouthwatering and coating sensation over the tongue, similar to our award-winning Black Crack™ but different at the same time. A big difference is that OOMAMI's particle size is intentionally much smaller and is not noticeably palatable on its own. The magic occurs when added to existing recipes.
Try it in chicken noodle soup, with tomato sauce, pizza, salads; the possibilities are truly infinite. Some population groups, like the elderly, may benefit from OOMAMI because it's salt free and their taste and smell sensitivity can diminish by age and medicine.
Know that we're working extra hard to ensure that we craft the highest quality products possible at the lowest possible price. OOMAMI is scheduled to launch nationwide on February 14, 2015.
Start your post here...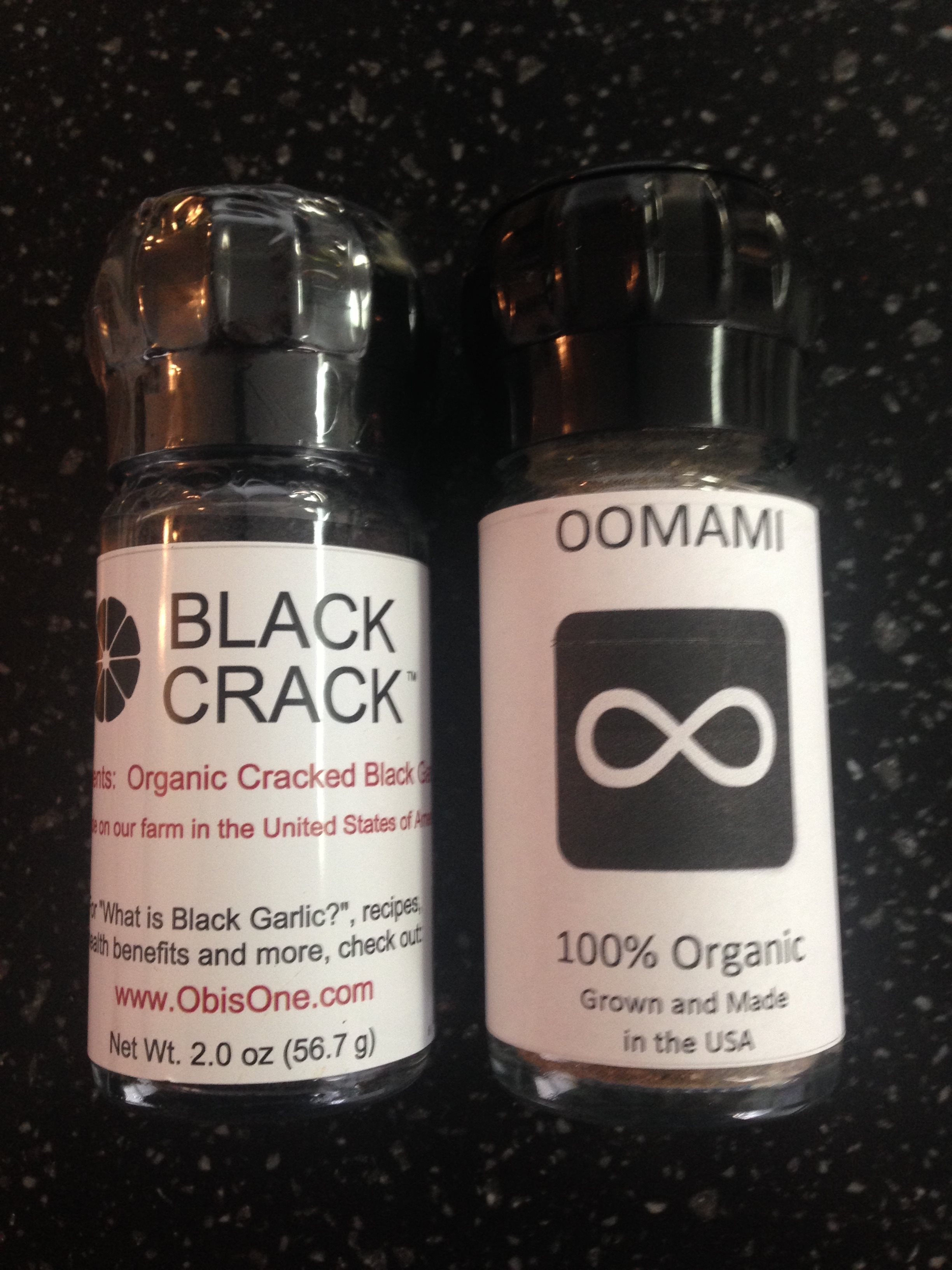 Comments ():