Blog
Black Crack Casino
A summertime seafood treat!
Prep Time: 30 min
Skill Level: Easy
Serves: 8 Appetizer Size Portions
Preheat oven to 375 degrees F.
Ingredients
24 Top Neck Clams, scrubbed
1 medium onion, diced fine
1 large green bell pepper, diced fine
1 large red bell pepper, diced fine
4 oz. Simply Ghee, divided
2 tbsp. Black Garlic Sea Salt
8 oz. prosciutto, cut in half lengthwise
2 cups grated Asiago cheese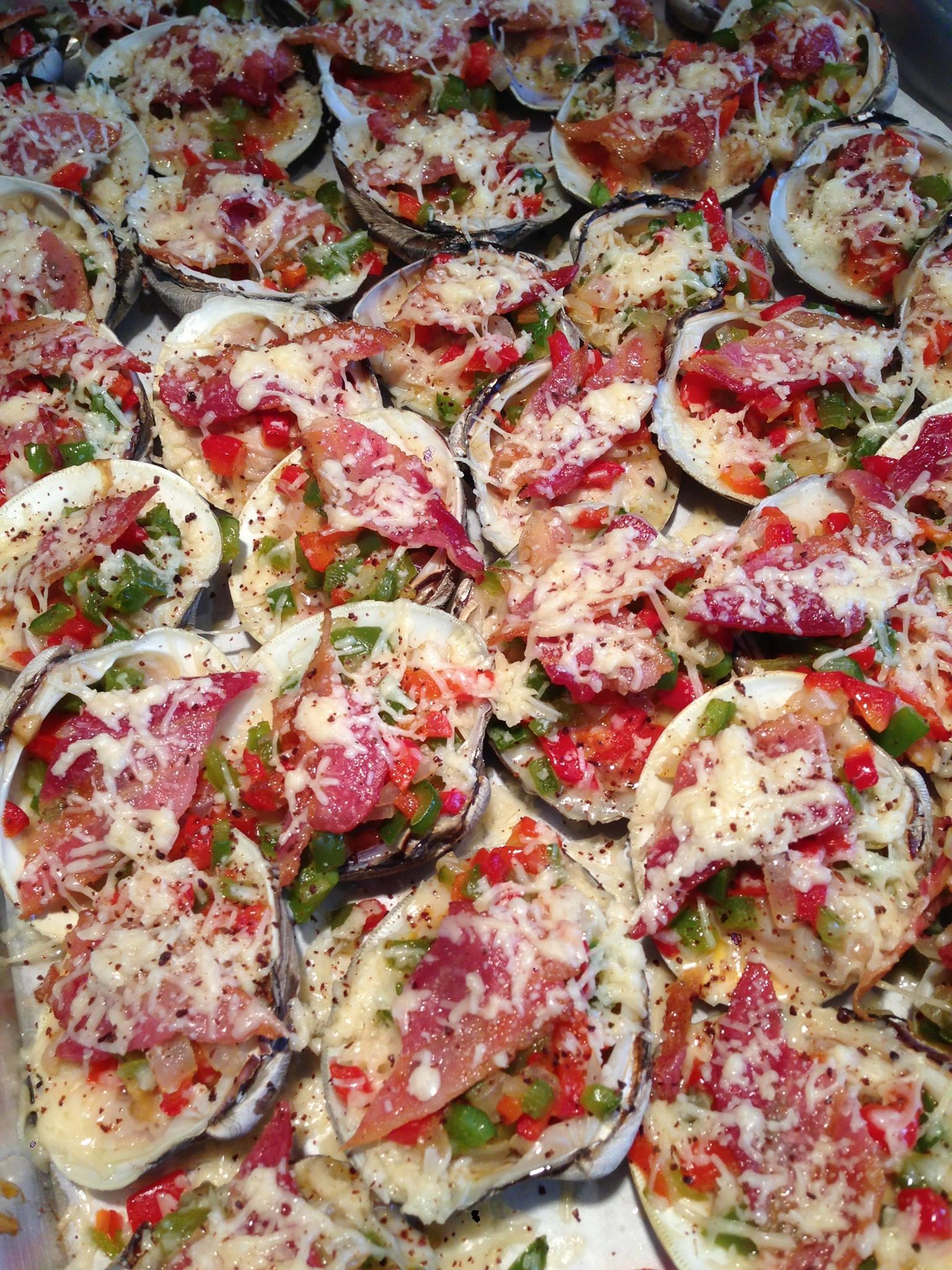 Directions
1. Place 8 clams on a dish and microwave on high for 1 minute (this will make opening the clams with a clam knife much easier). Repeat until all clams are microwaved then shuck clams, reserving meats and liquid in the same bowl.
2. Place 36-40 clamshells on a baking tray lined with parchment paper. Set aside.
3. Melt ghee in a large sauté pan over medium heat. Add onion, bell peppers and black garlic sea salt. Cook until translucent, about 8 minutes. Add ½ cup reserved clam juice and reduce until liquid evaporates. Place in bowl, add lemon juice and set aside.
4. Melt remaining 1 tbsp. ghee in the same sauté plan used for the vegetables and sauté prosciutto until barely crisp, 4 minutes, turning once. Set aside.
5. Drain and roughly chop clams and divide among shells. Place 1 tbsp. vegetable mixture on top of the clam. Chop prosciutto into 1-1/4" slices and place pieces on top of vegetable mixture.
6. Bake in oven for 8 minutes. Remove and add 2 tsp. cheese to each. Return to oven until cheese is melted and just begins to brown, another 3 minutes. Enjoy!
Comments ():